Yinlun TDI, LLC. Services is pleased to offer a range of Engineering and Design Solutions including Vehicle Climate Chamber testing with wind simulation. Chamber testing includes performance, cockpit heating/cooling, power train management, power train heating/cooling, as well as many custom options.
The Yinlun TDI, LLC. Vehicle Climate Chamber team is highly experienced and capable. We take pride in innovating and developing new vehicle thermal management technology, model designs, and measurement techniques executed at the highest standards.
Using the expertise from our Rancho Cucamonga, California, USA sites, we can respond to varied testing needs, complex requirements, and short turnarounds.
The team carries out the full end-to-end process of design, structural analysis, manufacture, and, of course, the operational various testing including our Vehicle Climate Chamber. We have a number of capable, experienced test personnel, who coordinate both our in-house tests and testing carried out at external facilities.
Applicability: Automotive | Off-Highway
Location: Rancho Cucamonga, California, USA
Design and technology
| | |
| --- | --- |
| Equipment features | Open test section for passenger cars, vans and light trucks |
| | All drive system capable (front, rear, four-wheel and track) |
| | Adjust wind simulation nozzle position and size |
| | Vehicles can be pre-conditioned overnight |
| Driving programs | Simulation of test drives |
| | Fuel/battery consumption |
| | Thermal management profiles |
| Environmental conditions | Windshield De-icing test capable |
| | Variable temperature and humidity profiles to simulate any seasonal condition |
Performance features
| | |
| --- | --- |
| Vehicle dimensions (max) | 2.75m X 2.2m (H X W) |
| | 3.5m wheelbase |
| Wind speed (max) | Passenger car 55mph |
| | suv/van/light truck 40 mph |
| Temperature range | -40 to 45 degrees Celsius |
| Humidity range | up to 90 % RH |
Dynamometer Specifications
Equipped with a Frenesla eddy brake and you are able to perform acceleration, step, sweep, and steady-state tests. View in real-time torque/horsepower output, at steady and changing speeds
AWD Dyno Specs:
Max Axle Weight: 6,500 lbs.
Max HP: 2250+
Max Speed: 175+mph
Track Range: 16" – 86"
Wheelbase: 96" – 136"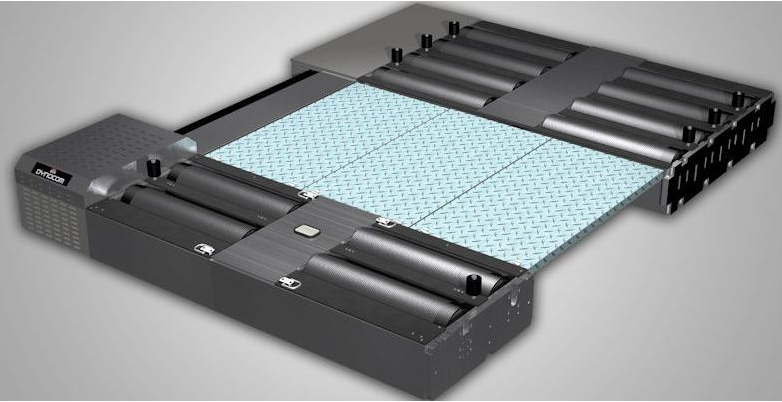 Call us at
+1(909) 390-3944
Send us an email at