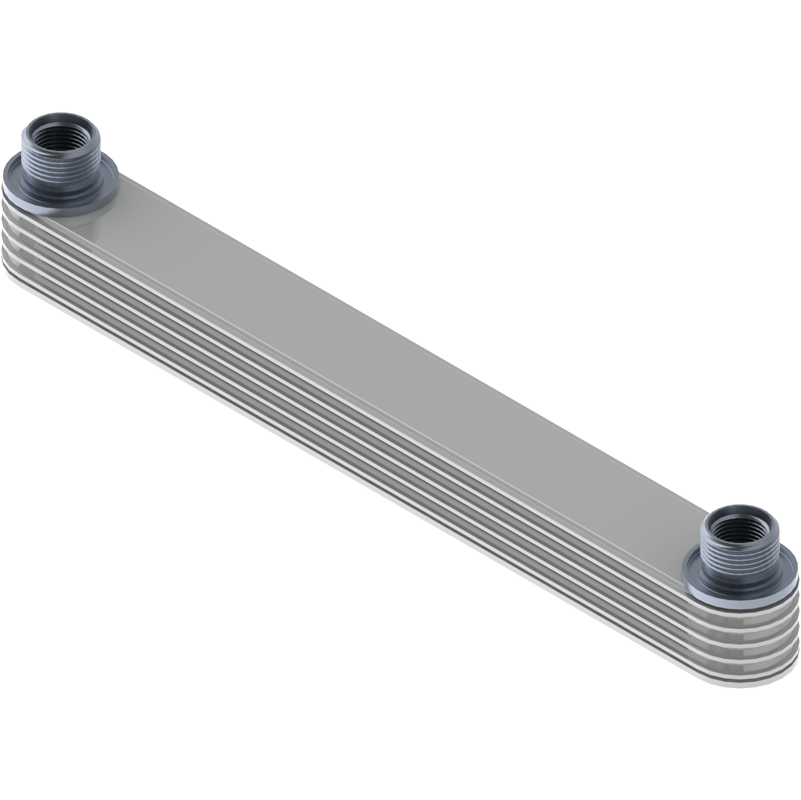 Engine oil coolers are needed with high horsepower engines to ensure the lubrication properties of the engine oil are maintained through any application duty cycle.
Requirements can be supported by many different product technologies, and a chosen solution is customer driven based upon available packaging.
Features & Benefits
Small compact designs can be utilized at an affordable cost. The engine oil cooler can be an air to oil tube & fin cooler mounted in front of the radiator, or an oil to coolant cooler such as a stacked plate product mounted in the Radiator tank or a small nested plate cooler mounted remotely or between the engine and oil filter. Construction typically uses an aluminum material for all variances of an engine oil cooler due to relatively low durability requirements.