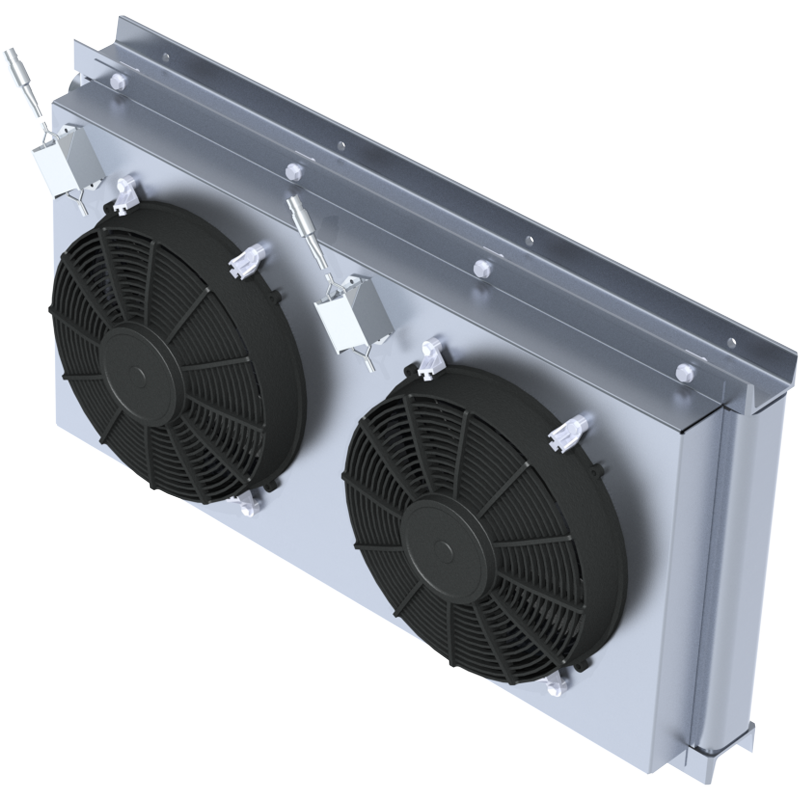 The oil cooler is used for any application which utilizes hydraulic oil as a working fluid that needs to have temperature maintained during operation. An oil cooler is most commonly used in construction and agricultural vehicles where accessories are run by hydraulic drive motors produce heat during operation.
Features & Benefits
The construction is typically a Round Tube & Fin product which has the predictable performance with high pressure capabilities. Bar plate products can be designed to meet high performance requirements in a smaller package size, and can be combined with Charged Air coolers or Coolant Radiators. The coolers can be sold as a full assembly with fans, motors, shrouding and bypass valves included.
Oil to Air (with fans and shrouding): 12986 (BAE cooler assy) (12987 = Core only)
Oil to Air: (w/o fans and shrouding): 02858 (RTF core, drawing exists, 3D location unknown.
Bar plate: 23584.